Postcards From the Void #22
Glory to all, comrades!
Comrades,
Winter approaches. Brace for the chill of the Void and head to the workbench to review newly available items.
Early reports indicate that a previously charted island may be expanding, but these remain unverified. Further updates will be shared once we have them.
-The Administrator
Message from the Devs:
We're celebrating the holidays and you're invited to join us! The festivities start in-game today alongside the launch of the brand new Arctic Explorer DLC, so keep reading for all the details.
Arctic Explorer Pack Available Now
Wrap up warm and prepare to explore the Void during the winter months with the brand new Arctic Explorer DLC Pack. The pack is available now for $14.99 / €14.99 and contains 10 exclusive costumes and 12 stylish bags to add to your in-game wardrobe.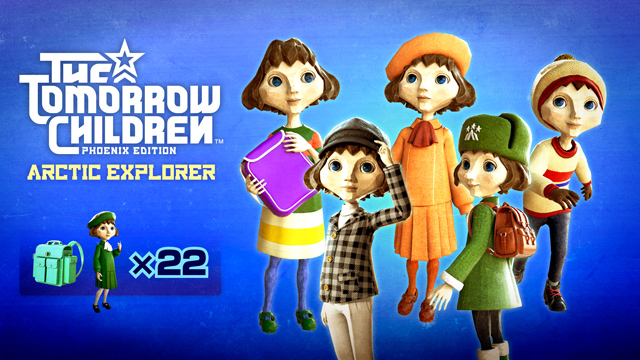 Comrades looking for a full fashion overhaul can choose the Ultimate Explorer Pack which also launched today for $24.99 / €24.99, containing both the previously released Island Explorer Pack and brand new Arctic Explorer Pack. With a total of 20 costumes, 22 bags, exclusive avatars and a bundle discount, a new winter wardrobe is just around the corner!
Winter Holiday Seasonal Update
The festivities start in-game today and the event runs from December 1st - January 5th. Take part and claim a free holiday costume, explore a brand new island expansion, start a snowball fight, and more! We've prepared the video below to show you what you can expect from this holiday season in the Void. Check out the full details on The Tomorrow Children website.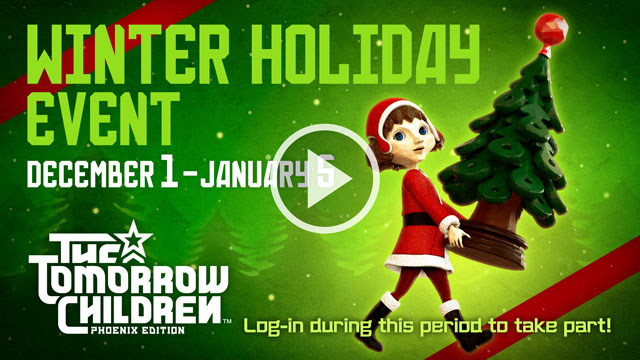 Please continue sharing your videos and screenshots with us using #TheTomorrowChildren on Twitter and in our official Discord server. We love seeing your adventures in the Void! Thanks for your support, comrades.
Community Adventures in the Void