Postcards From the Void #21
Glory to all, comrades!
Comrades,
As Winter approaches, the Void continues to transform. We have been receiving reports of more seasonal developments and require your assistance to investigate further.
Traverse the Void diligently and together we will succeed!
The Administrator
Message from the Devs:
Welcome to a bumper edition of Postcards from the Void! There's lots to share including new DLC, holiday events and more, so keep reading for the latest updates.
November In-Game Events
We've got more exciting in-game events kicking off this month and we're celebrating the start of the holiday season in style. There will be an in-game Black Friday Sale at the Black Market from November 21st so you can save big on a selection of items. You'll get great deals on all sorts of items, including tools not normally displayed on the Black Market. Stock up whilst you can, as the discounts won't be around for long! We're also hosting a 24 hour Bankrotz event where you can earn extra rewards by taking down a rare enemy. Check out the full details of November's seasonal events over on the Tomorrow Children website.
Arctic Explorer DLC Pack
Wrap up warm and prepare to explore the Void during the winter months with the brand new Arctic Explorer DLC Pack. The pack launches December 1st and contains 10 exclusive costumes and 12 stylish bags to add to your in-game wardrobe.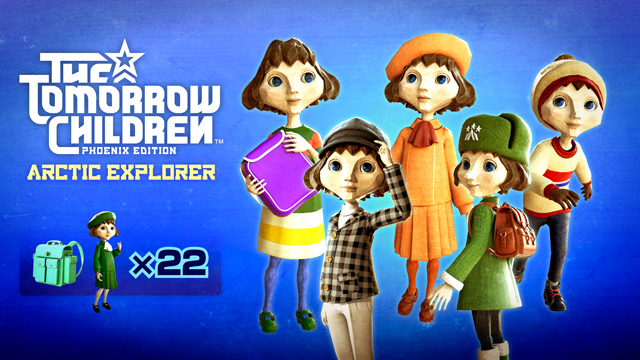 New Merch from the Void
Just in time for the holidays, a new t-shirt is available to pre-order from the official Q-Games Store. The exclusive design will be available to purchase from the store for a limited time so don't miss out! Shipping will be open for orders to Japan and North America only due to shipping delays and restrictions. We hope to open orders to more countries in the future.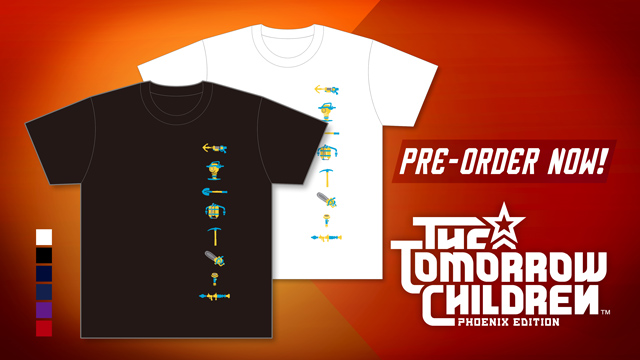 Tips from the Void
We also have a brand new tips and tricks video to share with you. This time, the tips focus on gathering resources - so if you're always coming up short on materials when crafting, make sure to give it a watch!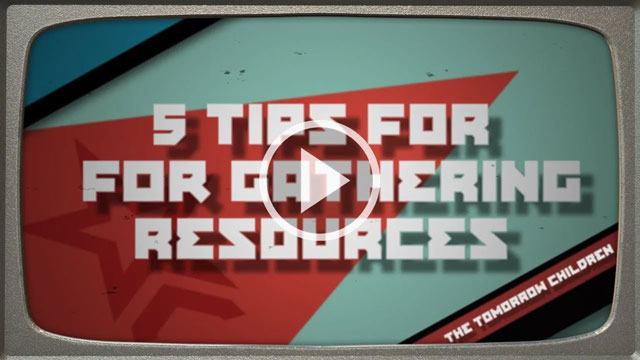 Event Showcase
Finally, check out the latest Community Showcase over on our website to see some of the incredible community content created during the recent Halloween event. Make sure to give it a read and show your fellow comrades some love! Please continue sharing your videos and screenshots with us using #TheTomorrowChildren on Twitter and in our official Discord server.

Community Adventures in the Void