Postcards From the Void #12
Glory to all, comrades!
Comrade,
The Void is an untamed environment but also our home. We have uncovered new information about strange new landforms appearing in the distance and have sent a team out to investigate. These islands appear to hold a wealth of resources but are treacherous. Review the report with haste. I believe more information will be incoming shortly.
The Administrator
Hey everyone,
As we discussed in a previous installment of Postcards From the Void, we have selected multiple winners for the Island Contest. Today we will be looking at some behind the scenes footage of the modeling process for these islands, and showcasing some gameplay of the interiors of these islands. We hope you enjoy this rare peek behind the curtain. There are plenty of new things to discover…what have you noticed?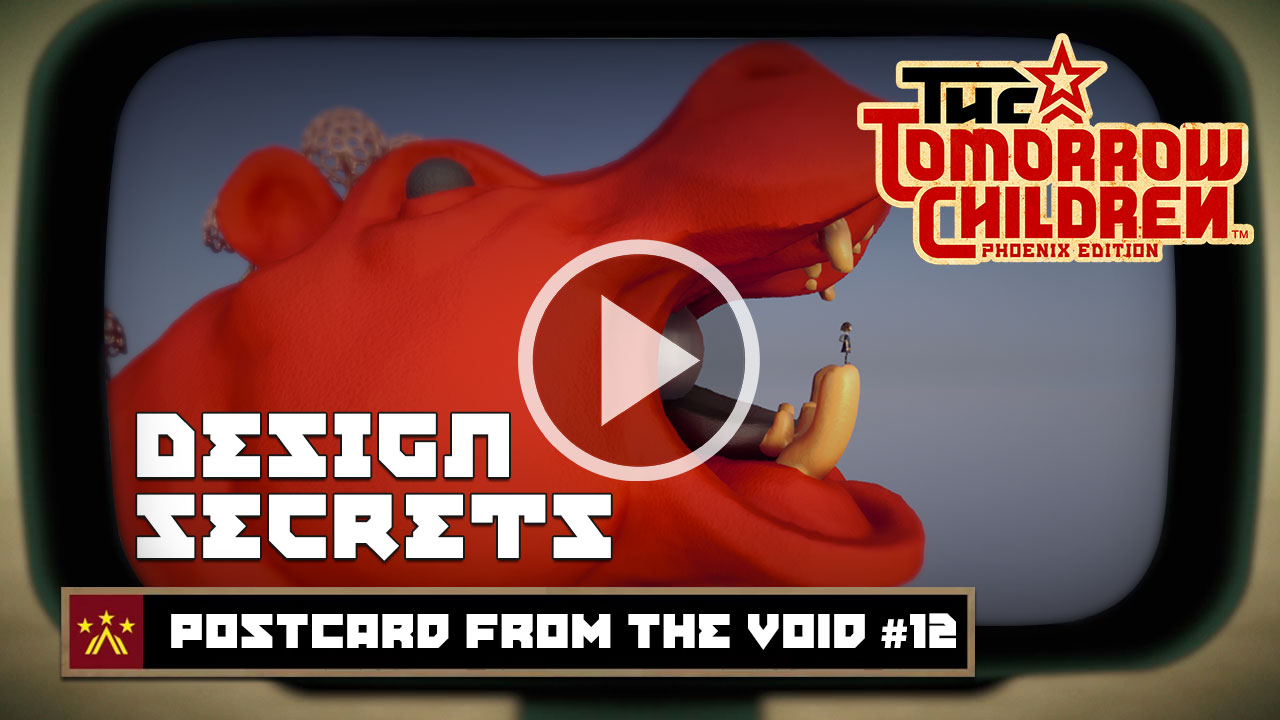 We asked on Discord about how you would introduce The Tomorrow Children: Phoenix Edition to your friends. Here are some of your answers!
FloorSweeper has a thorough description:
"I told some of my friends if they started talking about something game related and then mentioned my favourite game to them, I usually explain its a mix between Animal Crossing and Minecraft, I also always mention the beautiful art style and that it is returning this year"
Mario341251 took an inclusive approach, better to show than to tell:
"I've mentioned to a few friends already that there is this game with a really unique feel to it with interesting designs that is being re-released that I am very nostalgic for. And asked if they'd like to join me when it comes out in exploring the game. So far all of them have seem fairly interested"
Today we are showcasing some more island entries
LorettaHeenan (space blindfold) - This island really impressed us with its strong design and unique layout. It really feels out of this world!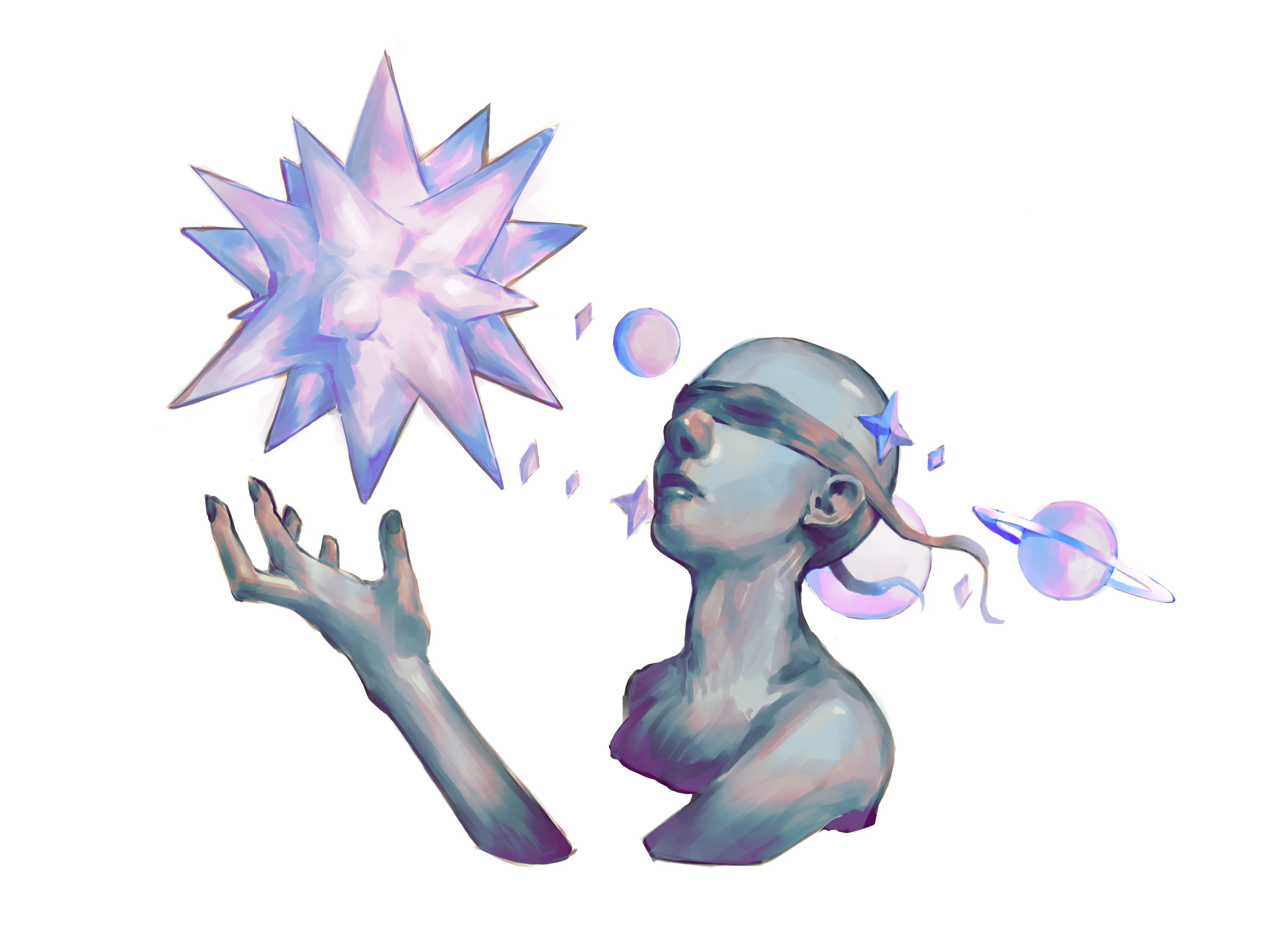 Valeriegrijalva (popcorn) - When we saw this island we all had a good chuckle! The popcorn and corn makes for a good combination and has a really fun feeling to it. Maybe some of the kernels have gold or some coal!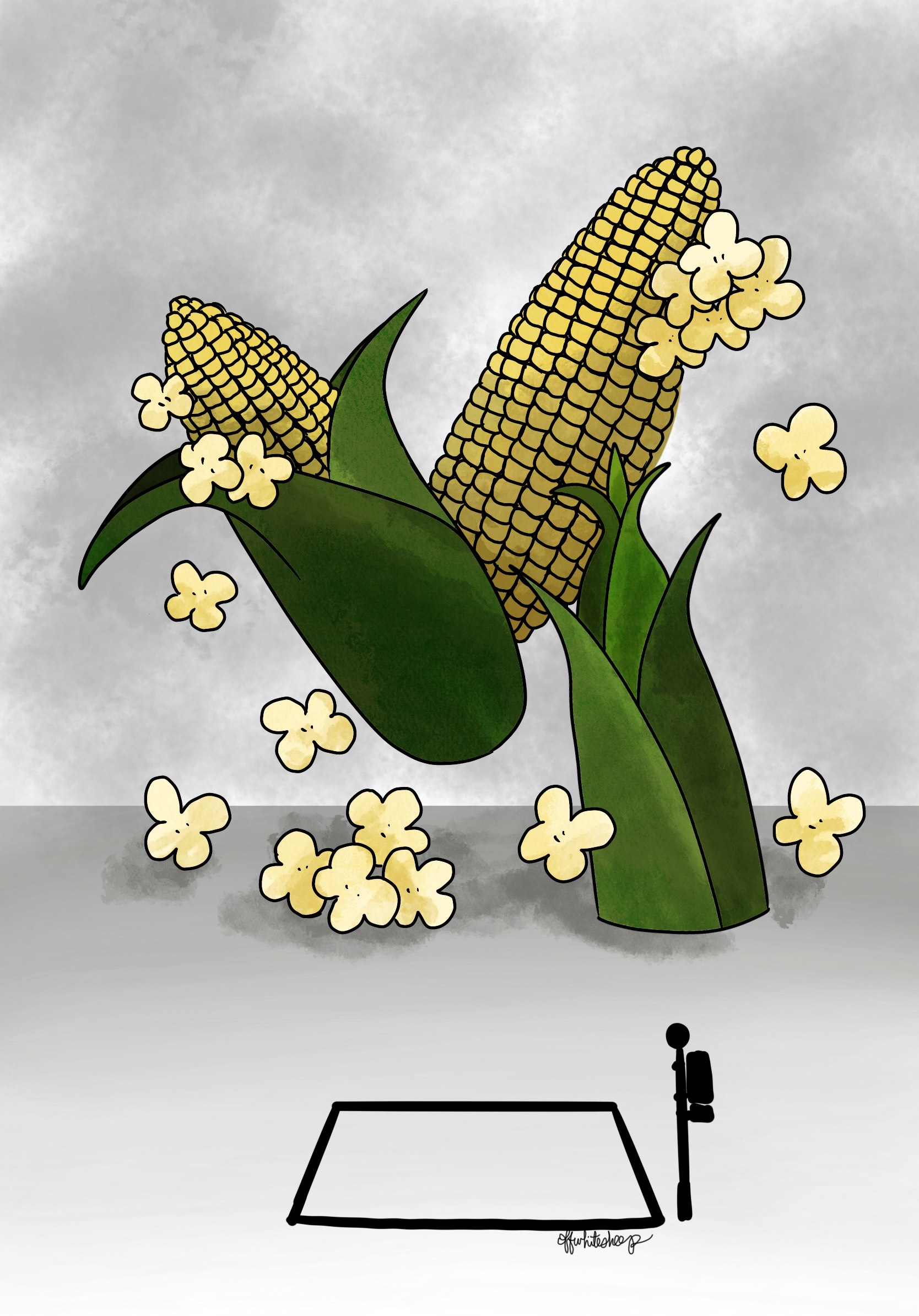 Gorbicus (pirate) - Arr matey! This split pirate ship with an island in the middle would make for a great adventure. Time to hit the high seas!